The fear of the LORD is the beginning of knowledge.  Proverbs 1:7

The fear of God is the beginning of wisdom and knowledge of the Holy One is understanding.  Proverbs 9:10

The fool has said in his heart, "There is no God."  Psalm 14: 1
The following list is not a head count, as if numbers or percentages of scientists believing in God or not believing alone prove anything.  But these quotes do give powerful evidence that early science was built on seeking to understand the universe as the product of an intelligent and reasonable Mind.  The post to follow will give evidence that multitudes of scientists, after a century's lapse, have been coming back to that presupposition.
Nicolaus Copernicus (1473-1543)
"To know the mighty works of God, to comprehend His wisdom and majesty and power; to appreciate, in degree, the wonderful workings of His laws, surely all this must be a pleasing and acceptable mode of worship to the Most High, to whom ignorance cannot be more grateful than knowledge."
—Copernicus, the mathematician and astronomer who formulated a heliocentric model of the universe, as cited in The Language of God by Francis Collins.
.
Sir Francis Bacon (1561-1627)

(Credit Stock Montage via Getty Images)
"God never wrought miracle to convince atheism, because his ordinary works convince it. It is true, that a little philosophy inclineth man's mind to atheism; but depth in philosophy bringeth men's minds about to religion. For while the mind of man looketh upon second causes scattered, it may sometimes rest in them, and go no further; but when it beholdeth the chain of them, confederate and linked together, it must needs fly to Providence and Deity." 
—Bacon, in an essay on atheism
Bacon was an English philosopher, statesman, scientist, jurist, orator, and author.
Known as the founder of the scientific method, Bacon believed that gathering and analyzing data in an organized way was essential to scientific progress. An Anglican, Bacon believed in the existence of God and was committed to the service of country, the discovery of truth, and the service of church. While his goal as a philosopher was based on experimentation and reasoning, he denounced atheism, believing it is the result of insufficient depth of philosophy.
.

Galileo Galilei (1564- 1642)
Johannes Kepler (1571-1630)
"God is great. Great is his power, infinite his wisdom. Praise him, heaven and earth, sun, moon, and stars in your own language. My Lord and my Creator, I would like to proclaim the magnificence of your works to men to the extent that my limited intelligence can understand."


"…Those laws are within the grasp of the human mind. God wanted us to recognize them by creating us after his own image so that we could share in his own thoughts… and if piety allow us to say so, our understanding is in this respect of the same kind as the divine, at least as far as we are able to grasp something of it in our mortal life." 

"I was merely thinking God's thoughts after him."
—Kepler, German mathematician and astronomer who discovered the laws of planetary motion which later served as one of the foundations for Isaac Newton's theory of universal gravitation. Kepler is considered to be one of the founders of the field of astronomy. 
.
William Harvey (1578 –1657)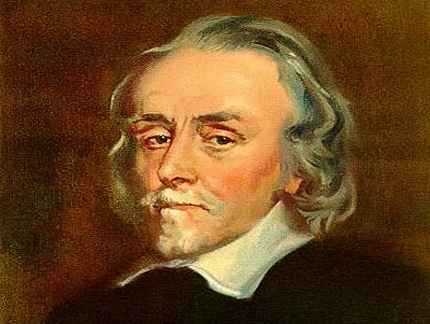 "The examination of the bodies of animals has always been my delight; and I have thought that we might thence not only obtain an insight into the lighter mysteries of Nature, but there perceive a kind of image or reflex of the omnipotent Creator himself."
Harvey was an English physician who made seminal contributions in anatomy and physiology. He was the first known physician to describe completely and in detail the systemic circulation and properties of blood being pumped to the brain and body by the heart. Once, Harvey concluded after demonstrating the circulatory system, that "life therefore resides in the blood (as we are informed in our sacred writings)."
On another occasion, when discussing parturition, he spoke of Mary's pregnancy.  It's interesting that instead of calling her child simply Jesus, he called him "our Savior Christ, of men most perfect." https://crev.info/scientists/william-harvey/
.
Rene Descartes (1596-1650)
"God is in truth the only being who is absolutely wise, that is, who possesses a perfect knowledge of all things… there is a God who is the author of all that is in the world, and who, being the source of all truth, cannot have created our understanding of such a nature as to be deceived in the judgments it forms of the things of which it possesses a very clear and distinct perception… [T]hese principles… have been known in all ages, and even received as true and indubitable by all men, with the exception only of the existence of God, which has been doubted by some, because they attributed too much to the perceptions of the senses, and God can neither be seen nor touched." http://www.classicallibrary.org/descartes/principles/preface.htm

Recognized as the father of modern philosophy, Descartes was a French mathematician and scientist and a devout Roman Catholic.  He believed in systems in which God was important, even central to his philosophy. He was passionate about discovering the truth of God.
.
Blaise Pascal (1623-1662)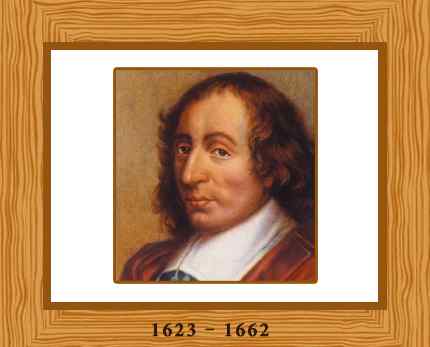 "He that takes truth for his guide, and duty for his end, may safely trust to God's providence to lead him aright."
Pascal was a Jansenist thinker; well known for Pascal's law (physics), Pascal's theorem (math), and Pascal's Wager (theology). One of the greatest and most influential mathematicians of all time. He was a physicist and an expert in hydrostatics, making important contributions to the study of fluids, and clarifying the concepts of pressure and vacuum. Also an inventor, writer and well-versed Christian philosopher.
.
Sir Isaac Newton (1643-1727)

"What we know is a drop, what we do not know is a vast ocean. The admirable arrangement and harmony of the universe could only have come from the plan of an omniscient and omnipotent being."

"God created everything by number, weight and measure."

"In the absence of any other proof, the thumb alone would convince me of God's existence."

"I have a fundamental belief in the Bible as the Word of God, written by those who were inspired. I study the Bible daily."

"Blind metaphysical necessity, which is certainly the same always and everywhere, could produce no variety of things. All that diversity of natural things which we find suited to different times and places could arise from nothing but the ideas and will of a Being, necessarily existing." As cited in Principia Mathematica (last quote).

Newton, the founder of classical theoretical physics, is known for his genius in the world of optics, mechanics and mathematics. Discoverer of gravity and an alchemist. He was devoutly religious and did a considerable amount of work in biblical numerology, drawing a connection between numbers in understanding God's plan for history from the Bible. As a Christian apologist, he was obsessed with trying to discern the date of the Rapture from the Bible.
.
 Gottfried Leibniz (1646 –1716)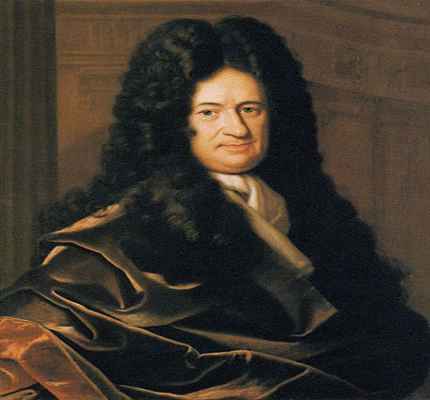 "The ultimate reason of things must lie in a necessary substance, in which the differentiation of the changes only exists eminently as in their source; and this is what we call God."

"Whence it follows that God is absolutely perfect, since perfection is nothing but magnitude of positive reality, in the strict sense, setting aside the limits or bounds in things which are limited."
Leibniz was a German mathematician who founded calculus (concurrently with Isaac Newton). He also made major contributions to physics and technology. He created the Stepped Reckoner and his Protogaea concerns geology and natural history. He was a philosopher who developed the philosophical theory of the Pre-established harmony; he is also most noted for his optimism, e.g., his conclusion that our Universe is, in a restricted sense, the best possible one that God could have created. He was a Lutheran who worked with convert to Catholicism John Frederick, Duke of Brunswick-Lüneburg in hopes of a reunification between Catholicism and Lutheranism.
.
Michael Faraday (1791-1867)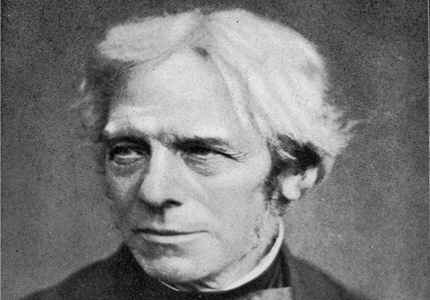 Yet even in earthly matters I believe that "the invisible things of Him from the creation of the world are clearly seen, being understood by the things that are made, even His eternal power and Godhead," and I have never seen anything incompatible between those things of man which can be known by the spirit of man which is within him, and those higher things concerning his future, which he cannot know by that spirit.
Faraday was an English scientist who contributed to the story of electromagnetism and electrochemistry. His main discoveries include the principles underlying electromagnetic induction, diamagnetism and electrolysis. Faraday was a very humble man, rejecting a knighthood and twice refusing the presidency of the Royal Society. He was an active elder in his church throughout his life, and although Faraday considered religion and science to be "two distinct things," he did not see them as conflicting with one another. [See quote above]
.
Maria Mitchell (1818 – 1889)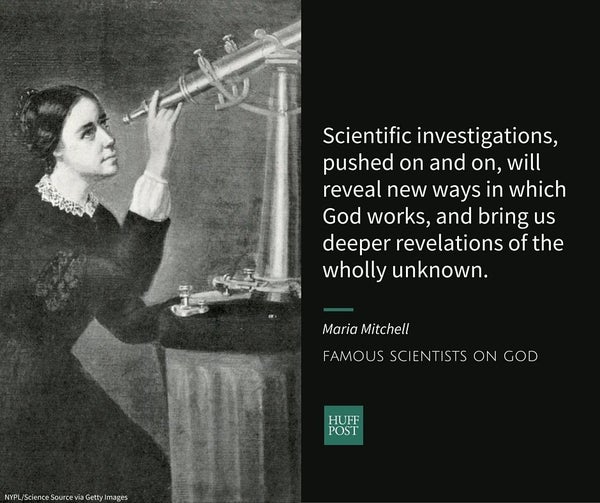 (NYPL/Science Source via Getty Images)
"Scientific investigations, pushed on and on, will reveal new ways in which God works, and bring us deeper revelations of the wholly unknown." –Maria Mitchell, after hearing a minister preach about the dangers of science

Maria Mitchell was America's first female astronomer and the first woman to be named to the American Academy of Arts and Sciences. She was born into a Quaker family, but began to question her denomination's teachings in her twenties. She was eventually disowned from membership and for the rest of her life, didn't put much importance on church doctrines or attendance. Instead, she was a religious seeker who pursued a simpler sort of faith.
.
Gregor Mendel (1822-1884)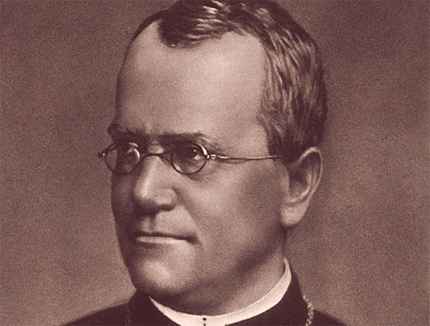 "Jesus appeared to the disciples after the resurrection in various forms. He appeared to Mary Magdalene so that they might take him for a gardener. Very ingeniously these manifestation of Jesus is to our minds difficult to penetrate. (He appears) as a gardener. The gardener plants seedlings in prepared soil. The soil must exert a physical and chemical influence so that the seed of the plant can grow. Yet this is not sufficient. The warmth and light of the sun must be added, together with rain, in order that growth may result. The seed of supernatural life, of sanctifying grace, cleanses from sin, so preparing the soul of man, and man must seek to preserve this life by his good works. He still needs the supernatural food, the body of the Lord, which received continually, develops and brings to completion of the life. So natural and supernatural must unite to the realization of the holiness to the people. Man must contribute his minimum work of toil, and God gives the growth. Truly, the seed, the talent, the grace of God is there, and man has simply to work, take the seeds to bring them to the bankers. So that we "may have life, and abundantly".
Gregor Mendel was an Augustinian Abbot considered the "father of modern genetics" for his study of the inheritance of traits in pea plants. He preached sermons at Church, one of which deals with how Easter represents Christ's victory over death (excerpt above).
Louis Pasteur (1822-1895)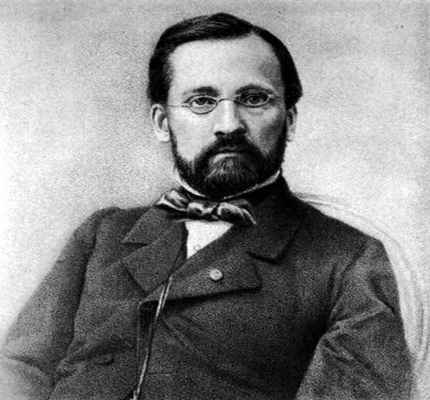 "The more I study nature, the more I stand amazed at the work of the Creator. Science brings men nearer to God."

"In good philosophy, the word cause ought to be reserved to the single Divine impulse that has formed the universe."

"A little science estranges men from God but much science leads them back to Him." (Also said by or at least attributed to Francis Bacon.)

Louis Pasteur was a French biologist, microbiologist and chemist renowned for his discoveries of the principles of vaccination, microbial fermentation and pasteurization. He was the founder of microbiology and immunology.  Pasteur was a devout Christian.
.
William Thomson, 1st Baron Kelvin (1824-1907)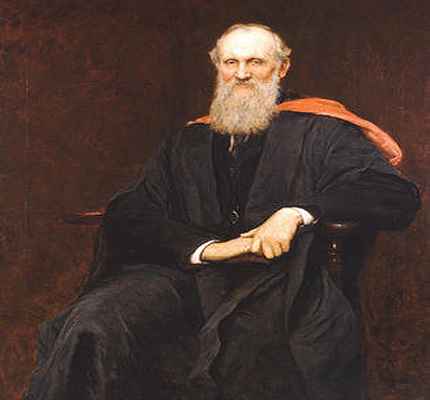 "We are all out of our depth when we approach the subject of life. The scientific man, in looking at a piece of dead matter, thinking over the results of certain combinations which he can impose upon it, is himself a living miracle, proving that there is something beyond that mass of dead matter of which he is thinking. His very thought is in itself a contradiction to the idea that there is nothing in existence but dead matter." William Thomson
The Kelvin scale is an absolute thermodynamic temperature scale using as its null point absolute zero, the temperature at which all thermal motion ceases in the classical description of thermodynamics.  It is named after the Belfast-born,  Glasgow University engineer and physicist William Thomson, 1st Baron Kelvin, who wrote of the need for an "absolute thermometric scale".
Thomson remained a devout believer in Christianity throughout his life; attendance at chapel was part of his daily routine. He saw his Christian faith as supporting and informing his scientific work, as is evident from his address to the annual meeting of the Christian Evidence Society,[46] 23 May 1889 [above].
More scientists who were Christians–from https://en.wikipedia.org/wiki/List_of_Christians_in_science_and_technology:
Before the eighteenth century
1701–1800 A.D. (18th century)
1801–1900 A.D. (19th century)