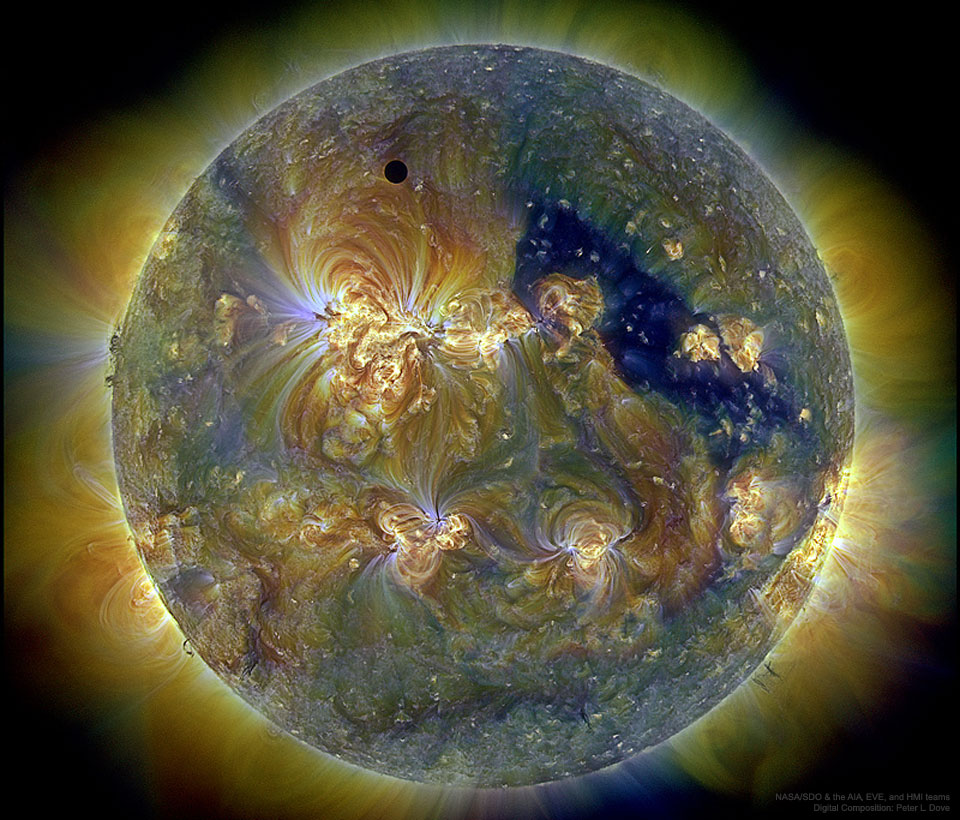 When things go wrong–collisions, spills, broken lamps, you might ask, "How did that happen?" Chaos can produce chaos. Chaos can undo order.
But if you saw a globe this elegant sitting on someone's coffee table,  while you might wonder what materials it was made of and by what forces or means it got there, wouldn't you have a burning desire to know who made it?  Wouldn't you assume there was intelligence and skill behind the what and the how? Chaos does not produce order. Randomness does not bring elements and forces together to create beauty like this. Nothing about chaos is deliberate or designed.

But Venus was, the sun was, NASA was, the inventor of color videography was, the photographer who captured this image, the man who digitally composed it and the teams involved in every aspect of its production were–and so are the eyes and minds and hearts which can see, recognize and appreciate this objet d'art.
All. designed.
This happens to be a very deliberately designed and executed NASA composition made in 2012 of Venus eclipsing the sun. With something like this hanging in my sky I want to know WHO made it and give Him the awe, honor and applause due Him for His magnificent piece of art.
Astronomy Picture Of the Day, Feb. 4, 2018: Venus and the Triply Ultraviolet Sun
Image Credit: NASA/SDO & the AIA, EVE, and HMI teams; Digital Composition: Peter L. Dove